Dear Valued Customers and Business Partners,
ATOM Medical Corporation joined the 57th Annual Congress of Japan Society of Perinatal and Neonatal Medicine held in Miyazaki, Japan from 11 to 13 July 2021. We exhibited the latest equipment and exchanged various information with the customers.
We appreciate your stopping by our exhibition booth despite the difficult circumstances because of the Covid-19. We also look forward to seeing our customers and business partners who were not able to attend this year's event at the next opportunity.
We hope you all the best health. Thank you.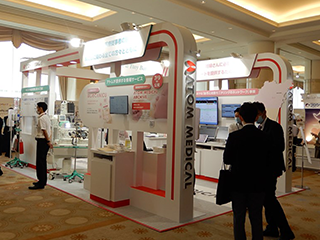 *Some products shown in these photos are not available in all regions.